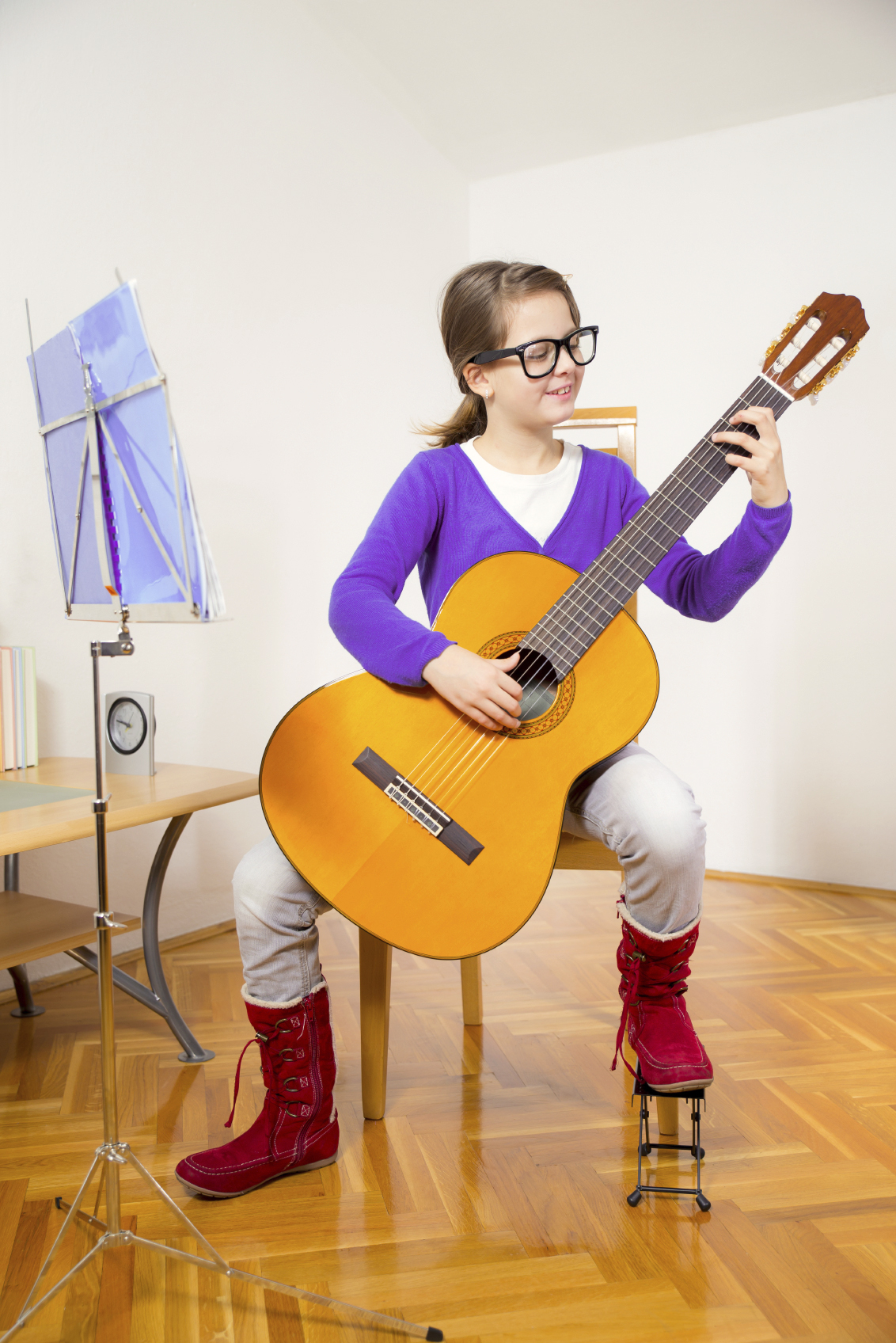 Jessica (New Zealand)
We found Gentle Guitar™ via a google search and have been taking lessons for one term and now just booked for another. We could not get a physical lesson at a convenient time – I was a bit sceptical (about Skype) but decided to give it a go and now love the convenience without compromising on the quality of teaching.
Gentle Guitar™ is a more 'traditional' method that teaches children how to read music as well as how to play. Having all of the resources on tap and the clear, informative content has made lessons productive and practice much easier. Jessica loves playing the songs out of the songbook.
Skype is a very convenient method for lessons. The other positive is that the child has to take a bit more responsibility for their learning. They have to listen and watch what is being taught and then reproduce it themselves without any 'physical' intervention from the teacher. This has made Jessica learn very well and once she has grasped the technique it is quite solid. Inga is very good at explaining and demonstrating techniques via Skype.
Jessica is convinced that having lessons over Skype is more time effective. As a mother who has a limited musical background I can honestly say that Jessica practices more without being prompted and it is lovely having her play so regularly. The music definitely sounds better now!
— Robyn (New Zealand)