Book a Free Trial Lesson
This free trial lesson is 100% no commitment. It's designed to answer your questions about beginner music tuition and give you a feel for what the lessons over Skype are like. The lesson is 30min and packed with fun activities and Q & A.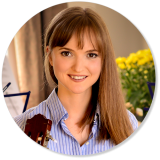 If you don't see a suitable time for a lesson in the booking calendar below, please email Inga directly at ingahope@gmail.com.
IMPORTANT NOTE
Please note that we can only schedule one free trial lesson per family, so consider a good time for your family before you book the trial. Once your lesson time has been confirmed, if a cancellation or reschedule request is submitted a lesson fee of $25 USD will be due prior to approving the new booking request.

You Will Need:
INTERNET CONNECTION
Suggested at least 3 Mbps.
WEBCAM AND MICROPHONE
Any device such as a laptop, tablet, or smartphone meets these requirements.
SKYPE ACCOUNT
A Skype account is necessary to be connected to the teacher.
ADULT ASSISTANCE
All kids under the age of 16 must be accompanied by a parent or adult during the first lesson. Kids under the age of 10 must be accompanied by an adult at all times during the instruction.
GUITAR
Families with kids ages 5 – 8 do NOT need a guitar or a musical instrument to try the first free lesson. The first lesson is designed as an introduction to music. You'll get a fun music theory activity booklet that you'll have to print out and have handy during the lesson. You and your child will clap rhythms and learn to read, trace, color and write music notes. Families with kids and teens ages 9 to 16+, and adults DO need access to a tuned guitar to try the first free lesson.