Hi, and Welcome! Watch the video for a quick intro…
Try A Guitar Lesson For Kids Ages 5 to 12
Gentle Guitar™ lessons are fun and professional music lessons designed especially for kids. They are taught via Skype, allowing you and your child to remain in the comfort of your own home. Our special kids music-program teaches a combination of music theory and guitar playing, together with a valuable work ethic and a goal-setting attitude. Kids must be accompanied by an adult during the Skype lesson, to give both you and your child a feel for what it's like to learn music with a professional teacher who specializes in this age group. The trial one-on-one Skype lesson works great for young kids, especially for the shy ones and those who need extra nurturing and reassurance. Why not give it a try? A professional music lesson without leaving home, and it's free! Book a free, no obligation, trial lesson.
Hi, I'm Inga.

Let me introduce you to
Kids Gentle Guitar
Book a free lesson and let's try a music lesson with you and your child over Skype!
Book a Free Trial Lesson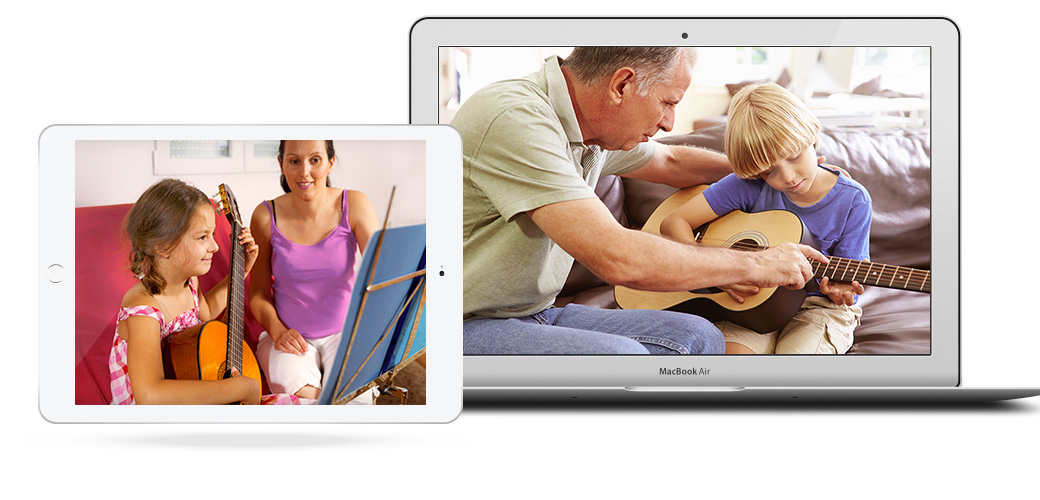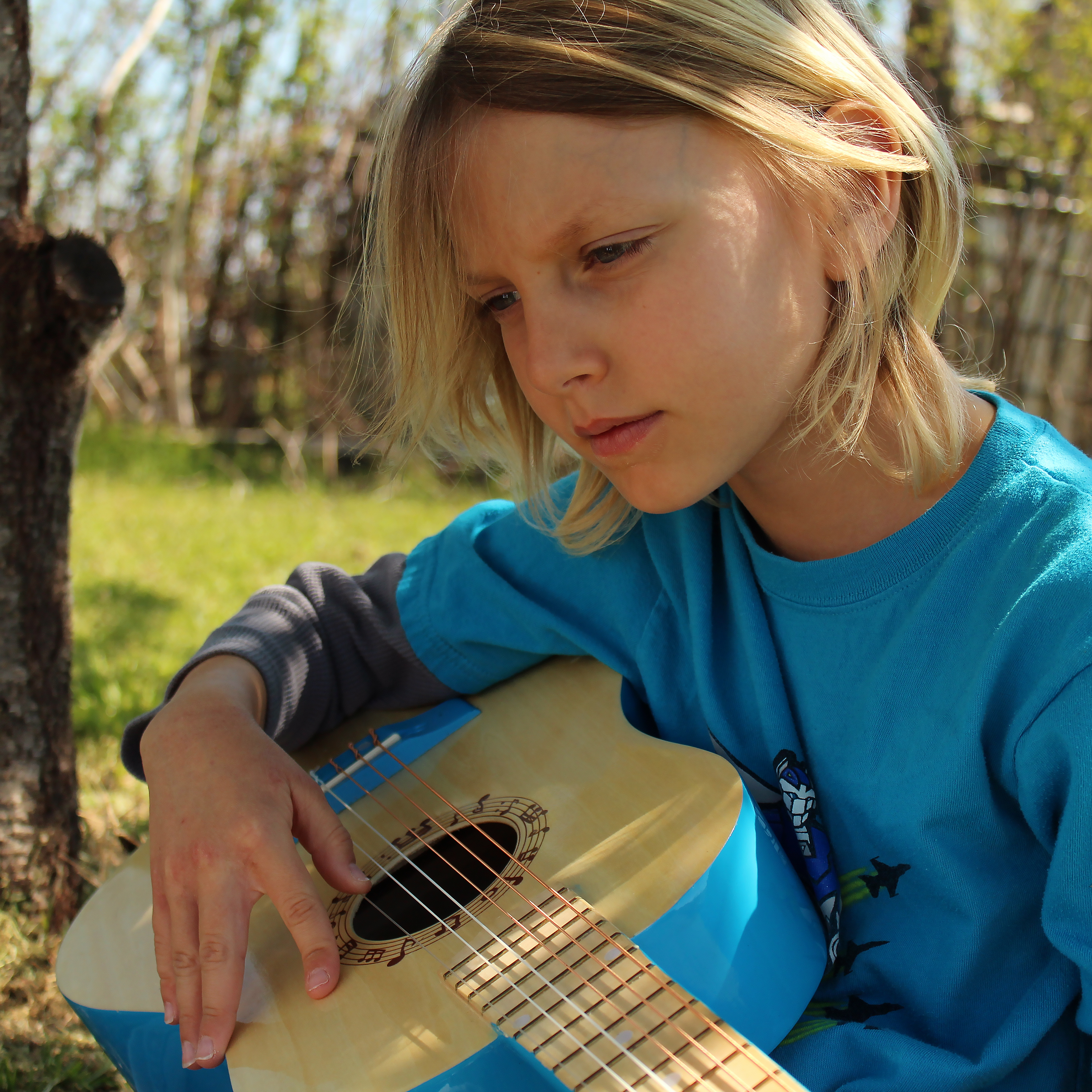 Gabriel (Tennessee, USA)
We first found out about Gentle Guitar through The Homeschool Sisters Podcast and have been taking lessons since March 2017. Our son loved it so much that after the free trial we decided to continue the lessons. We were skeptical at first, but after the first couple of lessons on Skype we quickly realized that this was an amazing way for our son to learn how to play guitar.
Our son is a perfectionist of the highest order. We have found that learning to play the guitar has offered him a way to learn how to deal with his perfectionism. Most people cannot simply sit down and play an instrument. It takes practice. This is something he is not used to having to do and it's been great for him!
Inga and John have been fantastic at engaging our son with his guitar lessons while also providing him with patience and encouragement. I love how the instructors really get to know the child and then incorporate the interests of the child into the lessons making them more engaging. This is an amazing program especially for sensitive, intense and perfectionist type kiddos who may not do well in a regular lesson setting. Don't hesitate! Give it a try and see for yourself!
Kids under 8 years old don't need a guitar!
Kids ages 5 to 8 don't need a guitar to try the lesson. We'll go through a fun activity booklet introducing music theory and written notation. We'll clap simple rhythm patterns, trace notes, and have fun learning together. Kids ages 8+ do need a guitar during the trial lesson.
This is a no obligation free trial music theory and guitar lesson for kids ages 5 to 12. Kids who try the free lesson end up loving it! You may wish to consider that the ongoing cost of weekly tuition is between $25 and $30 per one-on-one lesson taught once a week.
Book a Free Trial Lesson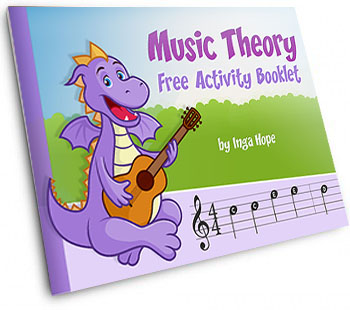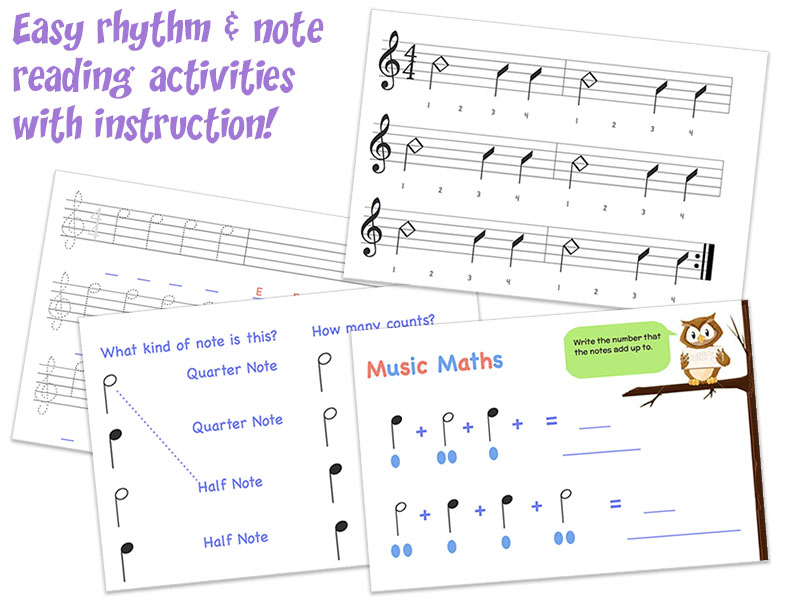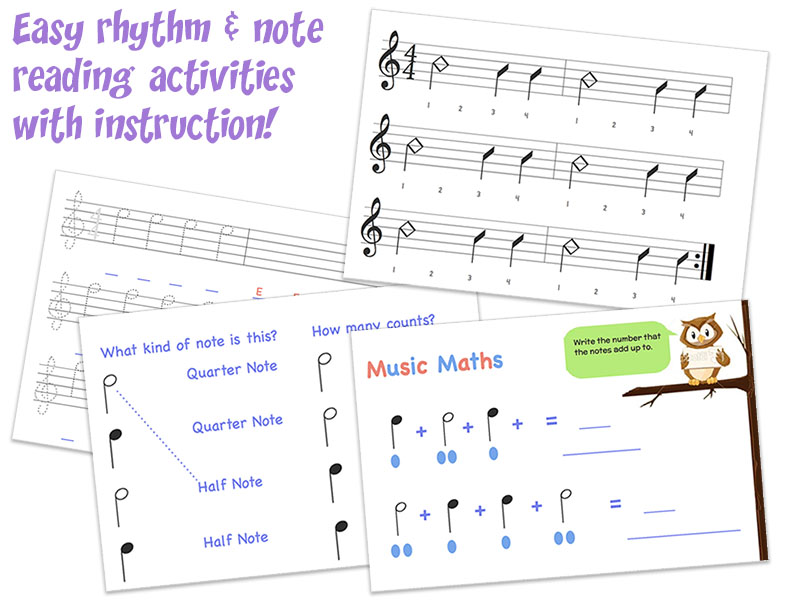 The Gentle Guitar™ Original Method For Kids
While most other guitar methods for kids focus on strumming popular songs, at Gentle Guitar™ we care about giving your child the best possible musical foundation. Therefore our method is both fun and academic. Kids learn to read and write music, write their own songs, establish good playing form, and have fun with age-appropriate musical activities that stimulate the brain and build character.


Real Progress & Results
Our proven program has been taught since 2013 in various settings including one-to-one, groups, and classroom lessons. Since 2015 our lessons have been optimised for online tuition and taught 100% on Skype to students all around the world. Check out the student-performances and parent-testimonials.
Parents Give Testimonials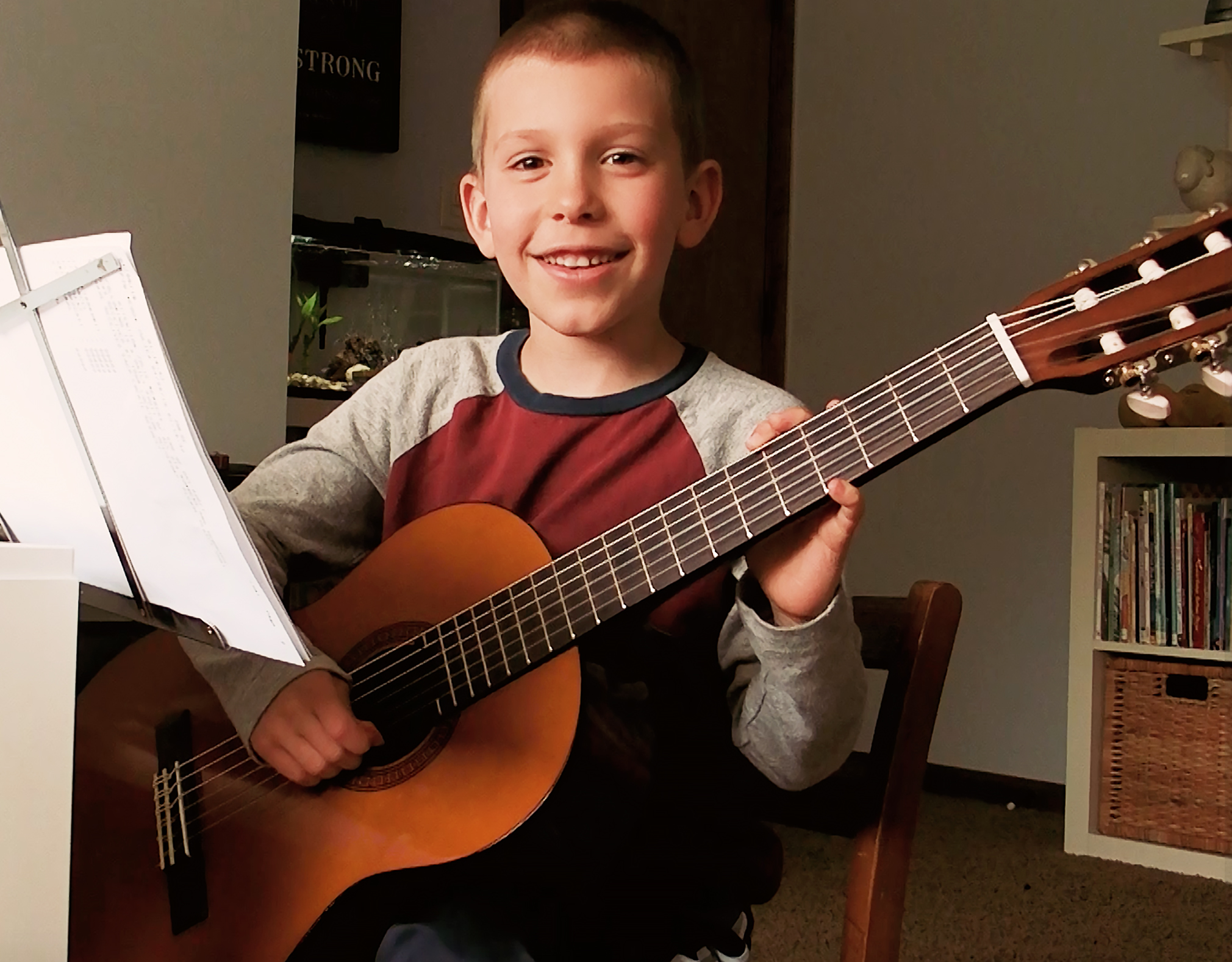 Aaron B. (Chicago, USA)
I first discovered Gentle Guitar through Pinterest, as I was researching options of adding guitar instruction to our homeschool curriculum. I appreciated that with Gentle Guitar we can have the lessons at home and at a time convenient for our family and homeschool routine. I love that Aaron's lesson is in the morning as part of our homeschool day. I value Gentle Guitar as a component of our overall homeschool curriculum, not just something "extra-curricular."
We decided to try the online lessons because the cost of Gentle Guitar over Skype was essentially the same as what a local instructor would charge, yet much more convenient! Guitar has been a wonderful outlet for Aaron's musical expression. He's learning not just music theory and guitar skills, but he's growing in creativity, discipline, and perseverance. As a mom, I appreciate that Gentle Guitar lives up to the name and is truly gentle! The pace is individualized for the student, our teacher's demeanor is very warm and encouraging. People are amazed when they find out Aaron attends lessons through Skype, but it's such a wonderful way for him to learn. And because I sit with Aaron through the lesson, I'm actually learning right along with him! If a family intends to pursue guitar instruction, there's no reason not to give Gentle Guitar a try.
Your child will love it!
This free trial lesson is 100% no commitment. It's designed to answer your questions about kids music tuition and give you a feel for what the lessons over Skype are like. The lesson is 30min and packed with fun activities and Q & A.
IMPORTANT NOTE
Please note that we can only schedule one free trial lesson per family, so consider a good time for your family before you book the trial. Once your lesson time has been confirmed, if a cancellation or reschedule request is submitted a lesson fee of $25 USD will be due prior to approving the new booking request.

Book a Free Trial Lesson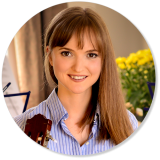 If you don't see a suitable time in the booking calendar, subscribe your details below and I'll get back to you right away! (By subscribing your detail you give me permission to have a personal correspondence with you).