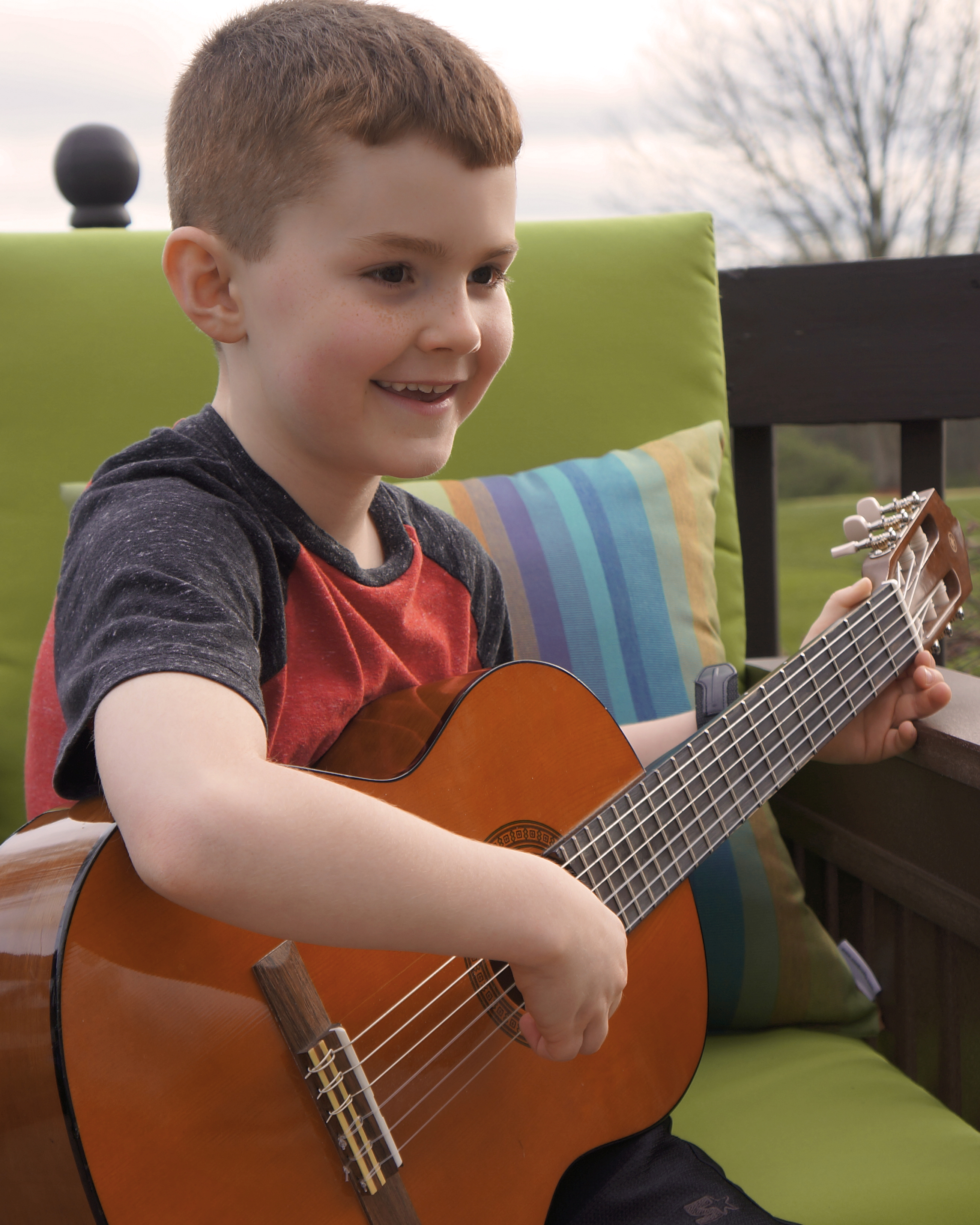 Raylan started guitar lessons at the age of 5. Now he is 7 years old and still enjoying Skype guitar lessons with his teacher Inga Hope.
Raylan H. (Chicago, USA)
We first found out about Gentle Guitar™ from The Homeschool Sisters Podcast, and have been taking lessons for 2 years. The price is comparable to other musical options in our area and we enjoy the benefit of one-on-one lessons within our own home during a time that fits best for our family schedule.
As a homeschool family, we enjoy the ability to have a lesson with a professional without having to get up and get all the kids out the door to make a lesson on time or have to feel like the house needs to be ready for a guest to visit for an in-home lesson.
My other children can be busy with their schoolwork or playing while guitar lessons are taking place.
Raylan and his dad enjoy playing guitar together and playing guitar has given Raylan confidence to preform in front of others. Raylan is teaching his dad a few notes which just solidifies his comprehension. His little brother started showing interest in playing a musical instrument, too!
Gentle Guitar™ has given Raylan the opportunity to interact with adults from different areas of the world that he would not have had otherwise at his young age. The instructors are timely, kind, encouraging and engage in conversations that allow for both instructor and child to get to know each other.
I truly believe you will not be disappointed if you gave Gentle Guitar™ a try!
— Amy H. (Columbus, Ohio)