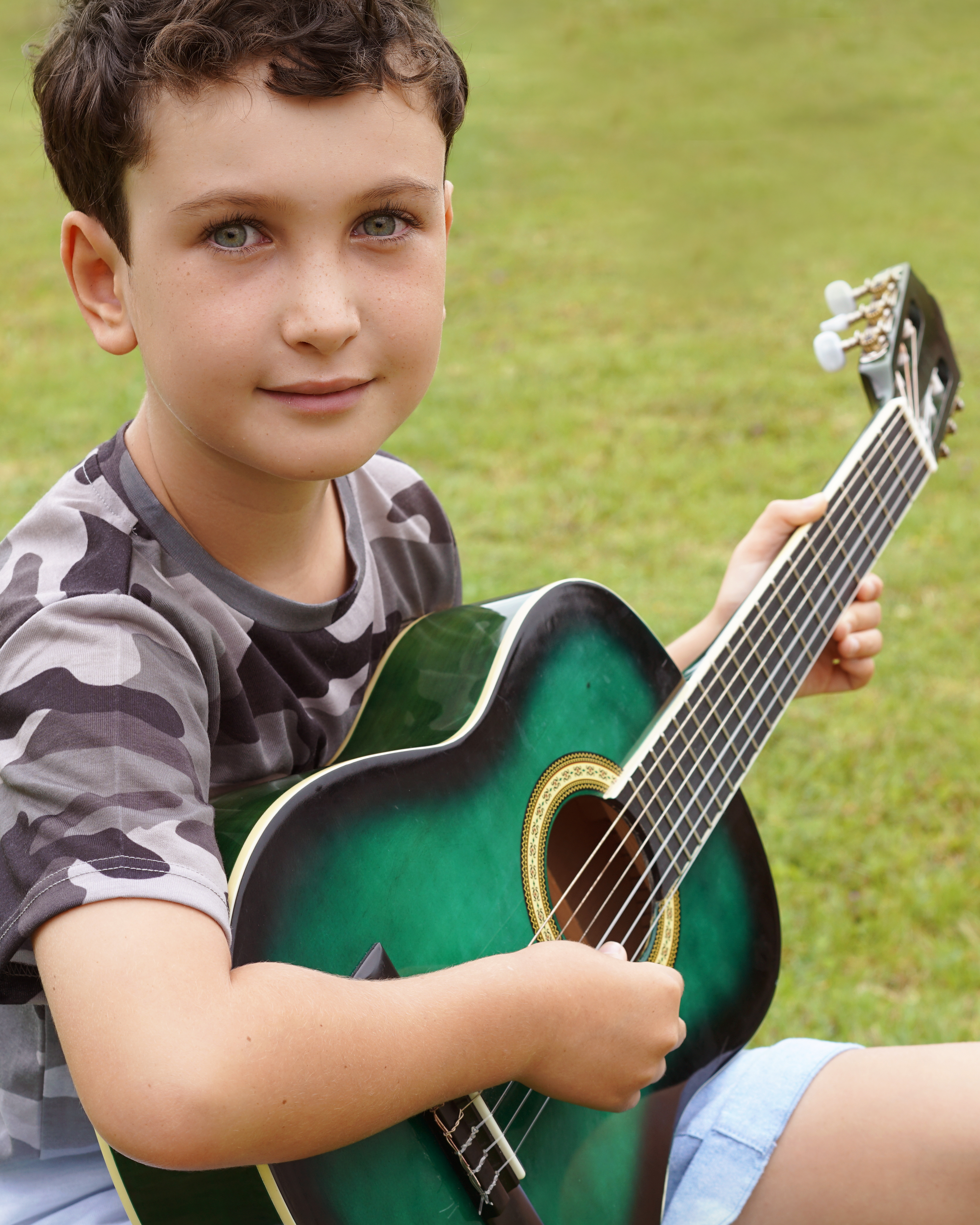 Isaac started guitar lessons at the age of 6. Now he is 9 years old and still enjoying Skype guitar lessons with his teacher Maddie. Maddie, as well as Isaac and his family, live in New Zealand and love the convenience of Skype lessons.
Isaac (New Zealand)
We found out about Gentle Guitar™ through Google Search and the tipping point for us was that Gentle Guitar™ offered Skype lessons. We originally enquired about direct lessons but decided to go with the Skype option. It provided the most practical option that fits with our busy schedule. It has been great.
I have been able to learn at the same time as my son because I can teach him directly when we do our homework. He also likes to make sure I have my notes sorted when it is my time to do the homework. We both enjoy the guessing game. The fact that I get to have some personal time with him is a bonus and my wife also gets the opportunity to have some personal time with our daughter while the guitar enthusiasts do their thing. The progression in learning is just right for us. I find that it also helps me in teaching my son when we are left to our own devices.
The best part is the time I get to spend with my son. I have always wanted to learn to play and now I have a great reason to achieve this and also bond with my boy. It feels like my son and I are in control and Gentle Guitar™ provides the guidance to keep us on track. I have a feeling that Isaac and I will be teaching my daughter when she is able get her hands on my sons current guitar.
— Beaufa Brown (Auckland, New Zealand)