Guitar Lessons for a Musically Gifted Student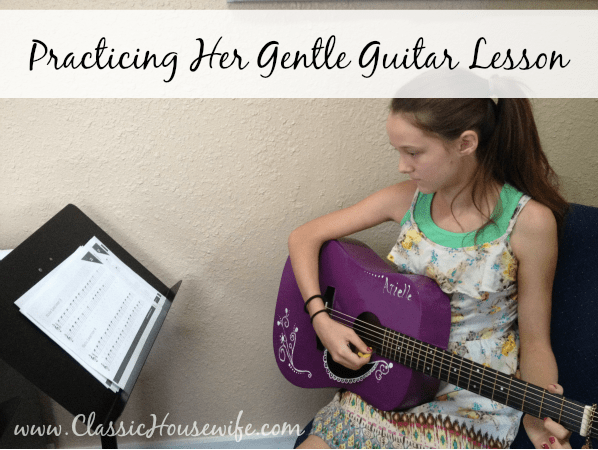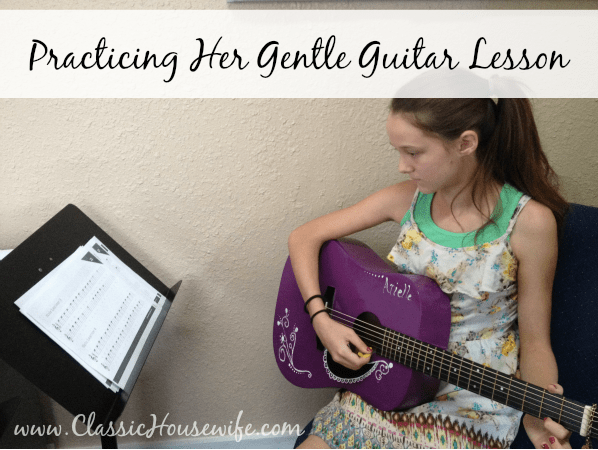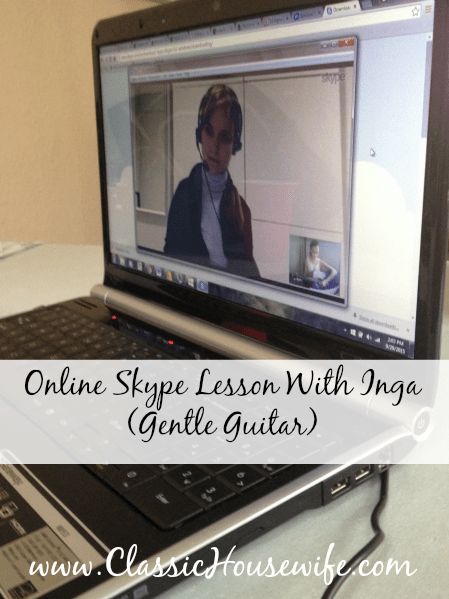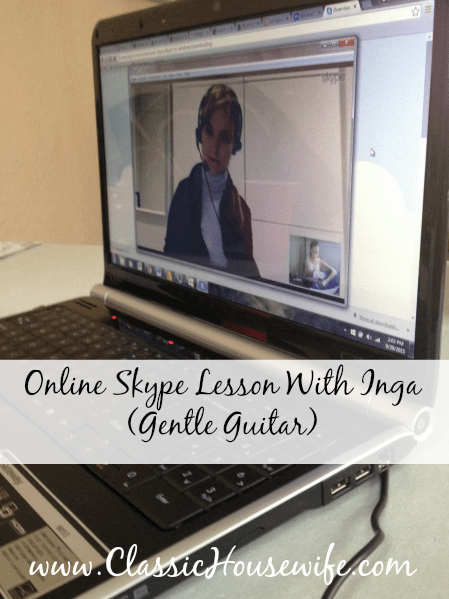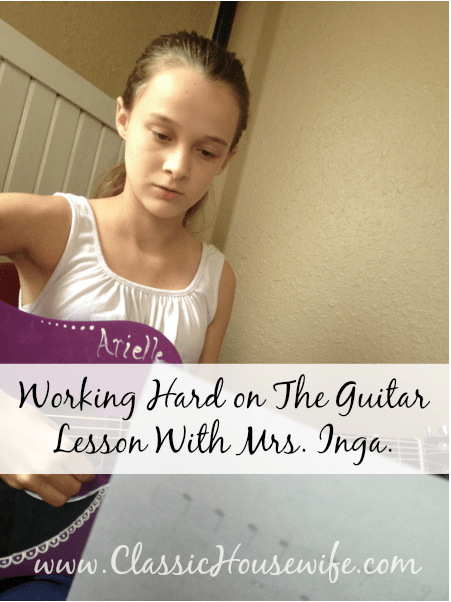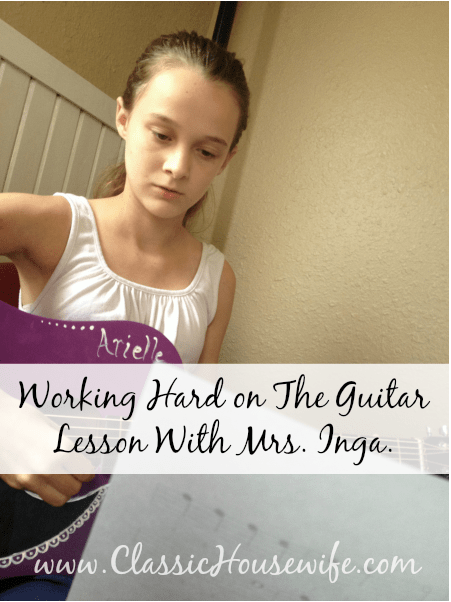 Arielle is our musically gifted child. She has loved to sing as long as I can remember, and 3-4 years ago she took up guitar–this tiny little 9 year old with my husband's great big guitar. Our pastor was giving group guitar lessons after church and she and I both joined. She took to it quickly, learning the basic chords and basic strum rhythms.
For her tenth birthday she got her own (custom painted by mom and dad) child-sized guitar. She practiced and learned a few new songs, and she even wrote a song for me for Mother's Day and another for my birthday! She loves her guitar.
However, she (and her father, and I,) have been largely self-taught and have learned only to play songs with chords written above the words. And with her musical interest, I would like her to learn more of the theory behind the music.
Also, (as often happens with mothers and daughters) I would like to improve her technique, musical style, and variation of strum patterns,. . . but sometimes my suggested improvements come across as picky-mom-criticisms instead.
We need someone who knows more about guitar than I do, who knows how to teach theory and style, who is great at teaching young girls (and who isn't mom.)
Personal Guitar Lessons, Online With Gentle Guitar™
Each week we "met" with our instructor using Skype. The first week we met Inga, we were immediately struck by how warm and friendly she is. (We also love her accent!!) For thirty minutes, she covered material (given to us via eBook,) and gave my daughter gentle tips and pointers for posture and hand position (things I didn't even know!)
She began introducing my daughter to basic music theory, learning about counts and measures and rhythms, helping her when she got confused or missed one. No "picky-mom-effect" here!
At the end of each lesson, Inga would give homework to be practiced and some posture and technique reminders to work on. Afterward, she would email anything we needed for the next lesson.
Over the next two weeks we met two more times for follow-up lessons, and Arielle, with her pre-existing knowledge base was able to move through the material pretty quickly, with Inga adjusting and adapting the work to her pace.
introduction to music theory – check!

improvement of technique – check!

personal attention – check!

encouragement and positive feedback – check!

easy to do from home, outsourcing, no "picky mom" – check, check and check!
At the end of the trial period, we were both very pleased with the experience, and yes, we would very much like to continue with Inga.