Classical Music Concerts For Kids
Also, Family Friendly Concerts and Concerts for Toddlers
We're keeping our eyes and ears open for musical events that may be of interest to kids, and when we find one we love to share the details with parents and other teachers.  Many of the metropolitan orchestras around the world host "family-friendly" concerts, usually priced quite reasonably and sometimes completely free.
We've selected 12 webpages that may be of interest and listed the links below for you (all links checked and tested in September 2019).
Gentle Guitar™ has no connection with any of the orchestras listed, we simply want to share any suitable opportunities for kids to expand (or begin) their musical education whilst also having an enjoyable and fun time. If you know of any other family friendly music events coming up in your area, please let us know by sending us an email.
Kid Friendly Concerts in 2019
Kids Concerts USA
New West Symphony — Family Concerts, Music Education Events For Kids (Thousand Oaks Civic Arts Plaza, CA )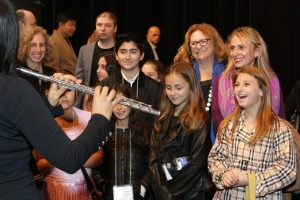 The New West Symphony inspires passion for symphonic music through live performances and education initiatives that engage and enrich diverse audiences. We love that their programs are informative and entertaining with lots of kids events to choose from.
Check the Family Concerts page, and the music education section on their website.
The Florida Orchestra — Education and Fun for kids and teens of all ages! (Tampa Bay, FL)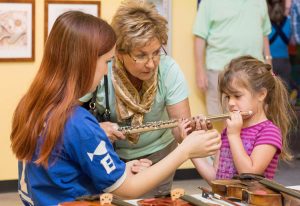 Interactive concerts introduce young children to classical music and the instruments of the orchestra. They're also just plain fun. The afternoon starts one hour before the performance with North Suncoast Associate's Instrument Petting Zoo, where kids can try out violins, trombones, flutes, and more, along with other lobby activities.
We love that they have many different programs to choose from geared at different ages. They have concerts for students and teachers, sensory concerts for the whole family and kids with special needs, and free classical music for kids and teens in Tampa Bay. If you live in or near Tampa Bay, take advantage of these unique opportunities to expose your kids to beautiful music!
Check the Kids and Family page, and the Teachers and Schools page on their website.
Fort Worth Symphony Orchestra — Education and Community Programs (Fort Worth, TX)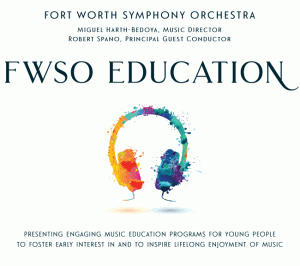 Presenting engaging music education programs for young people to foster early interest in and to inspire lifelong enjoyment of music. The Fort Worth Symphony presents engaging education concerts that teach students about symphonic music and are integrated with the core curriculum in unique ways. In addition, the FWSO provides study guides for teachers to prepare their students for these performances.
We love that they incorporate storytelling into the music. For example they ask kids to imagine that the brass section represents the lion, etc., this helps kids engage with the music and use their imagination.
Check the Family Concerts page, and the Education Concerts page on their website.
Huntsville Symphony Orchestra — Education and Community Programs (Huntsville, AL)

The Huntsville Symphony Orchestra in conjunction with the Huntsville Symphony Orchestra Guild present the annual Young People's concert series to approximately 4,000 area fourth-graders, allowing them to explore a true symphony concert programmed just for them at no cost.
It's FREE, fun, and educational—for the whole family! Britten's Simple Symphony for strings is a kid-friendly, bite-sized masterpiece and the perfect introduction to Prokofiev's timeless Peter and the Wolf.
We love that the family concerts are free! You can't beat that, so check it out if you live in Alabama.
Check the Free Family Concerts page, and the Education and Community page on their website.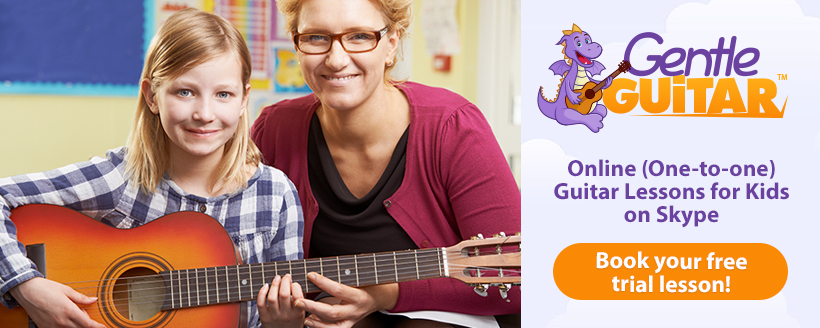 Kids Concerts in Europe
London Symphony Orchestra — Family Concerts, Concerts for Under-5s (London, UK )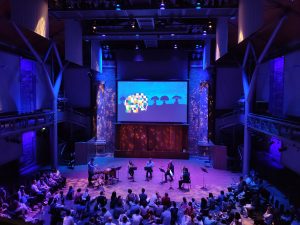 Who knows what you'll meet along the way – dancing giraffes, singing bears, angry trolls or greedy crocodiles? Dance and sing your way along as the instruments bring the story to life. Presented in a fun and informative way, the concerts feature music based on a theme and offer the chance for everyone to get involved by playing or singing along with the audience participation piece.
We love that they have concerts for kids under 5 years old! What a great way to introduce small kids to the exciting world of live classical music! They also have workshops and activities, but advise to come early as these are very popular.
Check the Family Concerts, and the Concerts for Toddlers under 5.
Kids Concerts Canada
Calgary Philharmonic Orchestra — The Concert Experience for Kids! (Calgary/Alberta, Canada )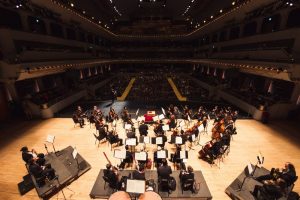 Bring your students and experience the wonder of hearing amazing musicians live in front of you, no ear buds required! Each Season the Calgary Philharmonic Orchestra welcomes more than 10,000 students from across Calgary and Alberta into the concert hall as part of its Education Series Concerts. Resident Conductor Karl Hirzer leads these lighthearted one hour programs, designed to educate and inspire elementary age students. Concerts are shaped with themes presented in your classroom and an accompanying guide is provided to all registered schools. We welcome all educators from public, separate, private, charter, or home schools.
We love that they have a program that welcomes more than 10,000 students from across Calgary and Alberta into the concert hall as part of their Education Series Concerts
Check the Education Concerts.
Symphony Nova Scotia — Free Family Series (Nova Scotia, Canada )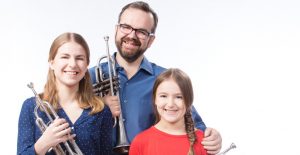 It's musical fun for all ages with our FREE Family Series! Hear delightful performances from our full orchestra combined with interactive learning opportunities in these engaging, high-spirited concerts. Venues: Pier 21 and Alderney Landing. No need to worry about staying still and being quiet – we encourage activity and participation.
We love that they encourage kids to participate!
Check the Free Family Series.
Kids Concerts in Australia & New Zealand
Sydney Symphony Orchestra — Sydney Symphony Family Events (Sydney, Australia )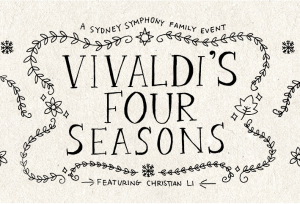 Passionate about making music concerts engaging and exciting for children. Before or after family performance music educators are onsite to encourage youngest audience members to experiment with music-making in a fun, relaxed environment!
Check the Family Concerts.
Melbourne Community Orchestra — Welcomes the Whole Family! (Melbourne, Australia)
Check their Current schedule.
Darwin Symphony Orchestra — Kids' Classics Concerts (Darwin, Australia)
Check their Education page.
Auckland Philharmonia Orchestra — Concerts for Kids (Auckland, New Zealand)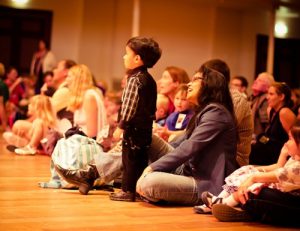 Introduce your under-sixes to the sound of a symphony orchestra though this vibrant concert experience. Come along and see the instruments of the orchestra come alive in this narrated and interactive concert for under-sixes. With concerts in the middle of the year and at Christmas in various venues around Auckland this is a great way to sing-along, dance-along and conduct-along to some popular orchestral works.
We love that they introduce young kids to to professional music in a fun and informal setting.
Check out Family APO 4 Kids.