Treble Clef Tracing For Kids
Kids as young as 5 years old can begin exploring music through tracing activities.
This fun and free large-notation music worksheet is perfect for homeschool, classroom music activities and for private music teachers.
Tracing activities work great as a part of any child's music lesson. Kids have shorter attention spans and it helps to hand out fun written activities to help the child regain focus and concentration. At Gentle Guitar™ we use various music tracing worksheets to give kids 3-5min break during the lesson instruction. This way a 5 year old child can easily work through a 30min private live online lesson.
These also work great in a one-to-one lesson at a music school or in a private studio. At times when the teacher needs to talk to the parent, or to other students if you teach groups, these activities work great to occupy kids without wasting precious study time.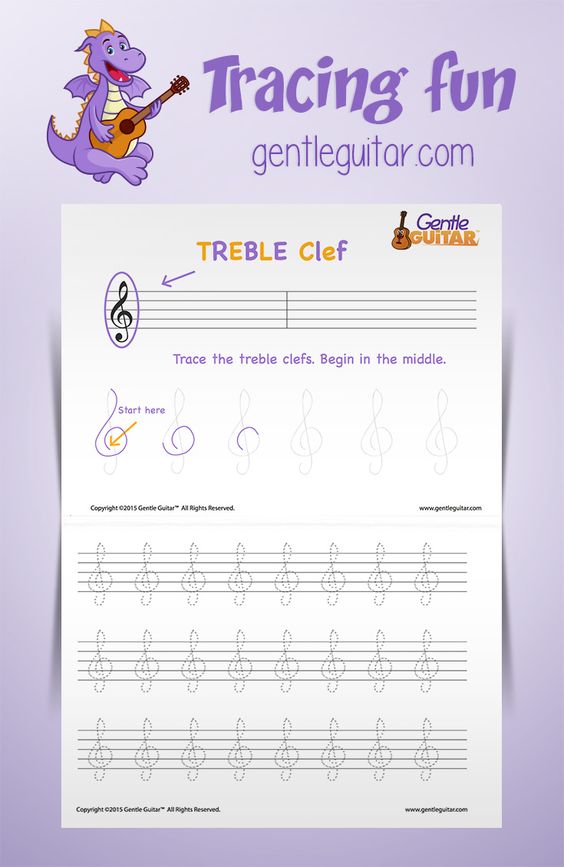 Free Download
DOWNLOAD FILE (PDF)
Taken from Gentle Guitar™ Method Book 1 (Includes beginner guitar lesson plans 1 through 10 for kids in the age-group 5 to 8)