Music Education Magazine
FOR PARENTS AND TEACHERS
Music Ed unites parents and music teachers with one common goal —
to improve music education for kids!
WINTER 2020
In this issue: Music Appreciation – What is it and why teach it. Also, the essential components of a balanced music education.
Are you wondering how to include music appreciation lessons into your homeschool or into your music classroom?
Are you short on tools and materials that will keep your private music lessons for kids entertaining?
In this issue find out how you can use music appreciation tools and resources to make music lessons more fun!
Does your child take music lessons at school? Or perhaps with a private teacher?
Have you ever wondered what happens in a lesson or how you can best support your child when he or she is struggling or lacks motivation?
Or maybe you homeschool and need inspiration?
Perhaps you're a classroom or private music teacher who teaches young beginners?
Music Ed magazine is here to support music teachers and parents of musically active kids!
Let's explore and celebrate music education together!
The Music Ed digital magazine bridges the communication gap between the parent and the music teacher.
It encourages teachers and parents to place the child in the center, and work together to improve music education and private tuition experiences.
The magazine addresses common problems that both music teachers and parents of music students face, and invites both sides to consider the issues from the child's perspective.
But above all, we are here to celebrate the joy and the benefits of music, together!
Each issue is packed with the latest research, tips, games, teaching resources and creative ideas to make teaching and learning music easy and enjoyable for everyone.
Each issue has useful tips for parents and teachers.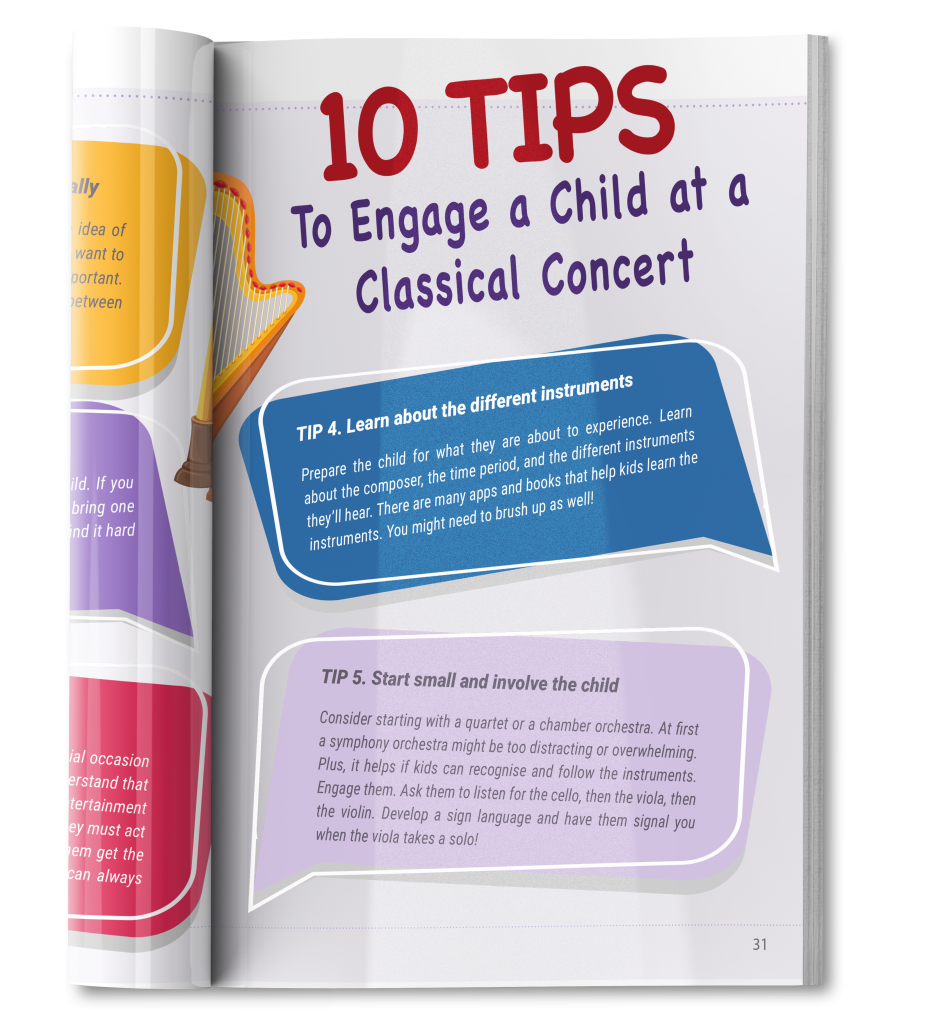 Each issue has free printable worksheets and activities to make music teaching more fun!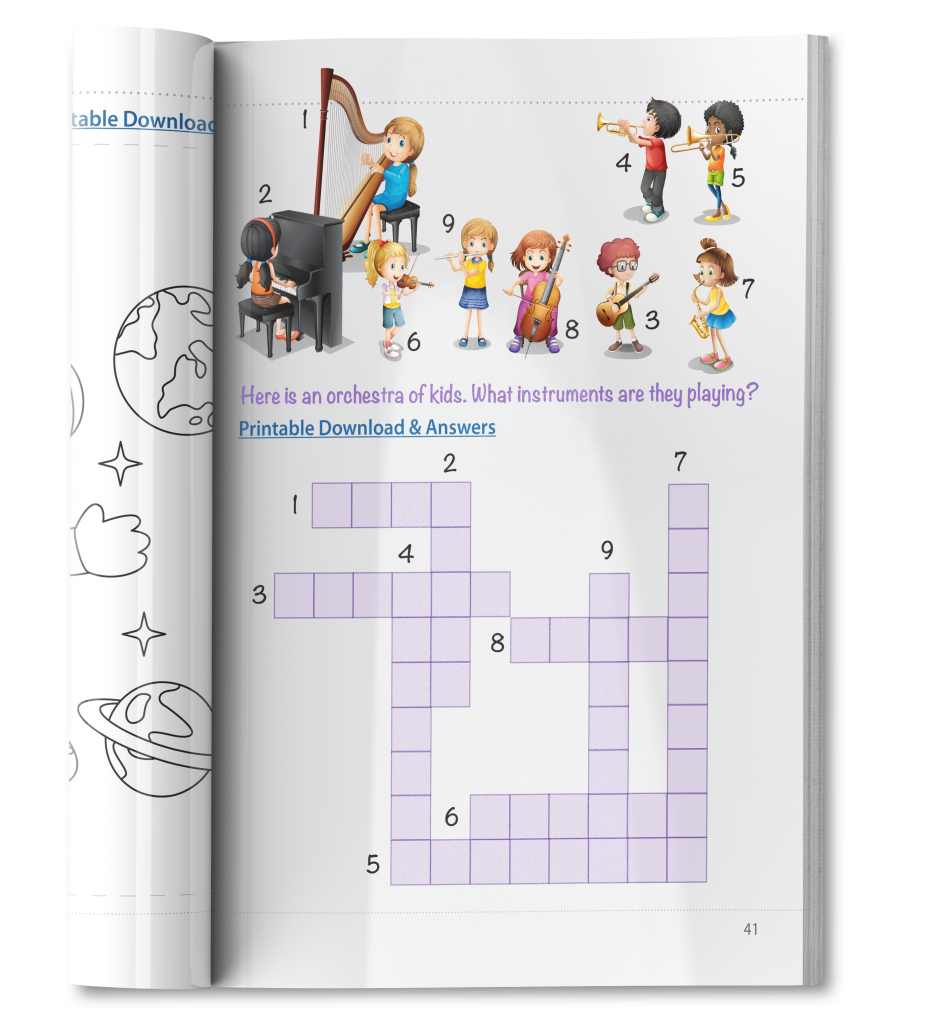 Bonus: Printable Activities
Each issue contains printable activities. These are great to hand out on a rainy afternoon to keep your musically curious child occupied.
Music teachers can use these in a classroom, as homework, or as a fun activity to engage the young students.
It started with a newsletter!
The Music Ed digital magazine started out as a newsletter that we, Gentle Guitar™ school, wanted to circulate among our teachers and students.
We wanted to 'fill-in-the-gaps' on important topics that come up again and again during the music lessons and at home. We wanted to provide support to our students and teachers, and remind our musical family why we are teaching and learning music in the first place!
Once the first drafts were in place, we saw that what we had created has value to a much larger music community.
Regardless of what instrument is being taught/studied, all over the world, parents, students and teachers are struggling with very similar things.
We decided to turn our knowledge and experience into a quarterly digital publication that could be read and enjoyed beyond our Gentle Guitar™ family.
About the publisher
Music Ed is created and published in-house by Inga Hope, and John Bright.
Inga is the creator of Gentle Guitar™ and is considered the #1 authority on teaching kids music and guitar through online lessons. Inga Hope is the expert teacher other teachers go to when they need help with their music and guitar lessons for kids.
She is a professional and fully-trained guitar teacher who successfully completed a two-year teacher-training apprenticeship with a private mentor.
In 2009 she opened her own guitar teaching studio in a suburb of Auckland, New Zealand. By 2013 Inga had not only opened a further 3 private guitar studios around Auckland, but also written the Gentle Guitar™ method for kids and beginners. Since 2015, Inga and her team have been teaching guitar lessons online to kids and families all over the world.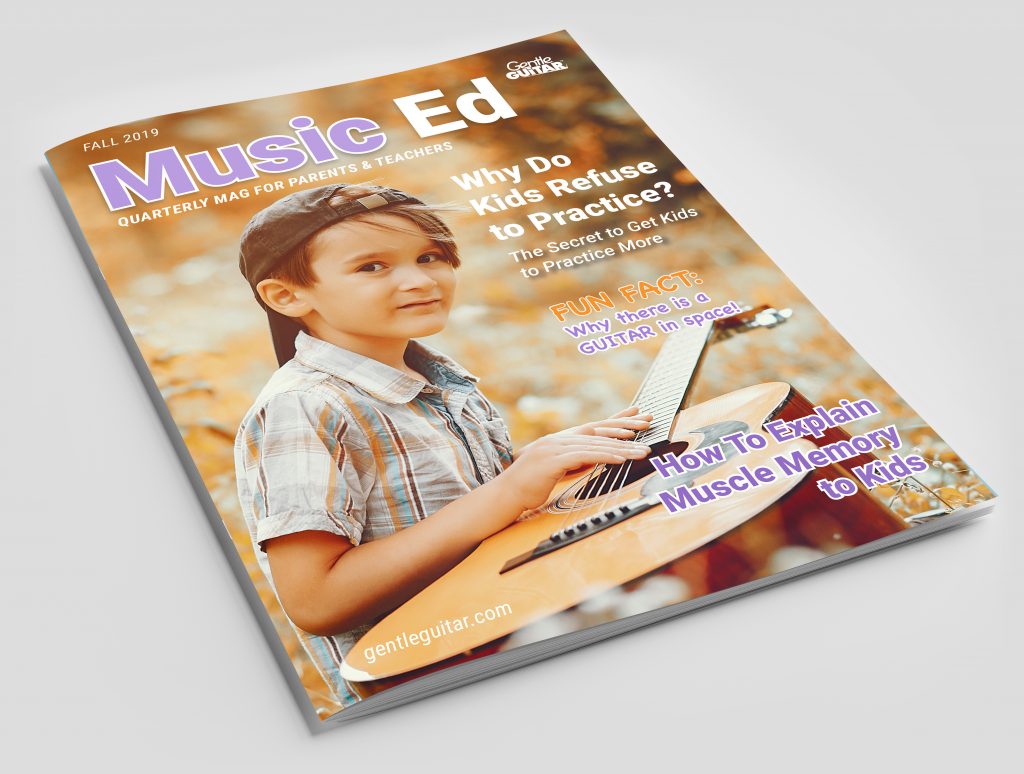 Get Your Copy Today!