John B.


Gentle Guitar™ Teaching Assistant
John lives in the UK

After having been trained in the Gentle Guitar™ method, John provides support to gentle Guitar™ teachers in lots of different ways. You'll hear his voice counting you in on many of the Gentle Guitar™ play-along tracks, he's authored several Gentle Guitar™ songs and is the creative mind behind a few fun activities and puzzles.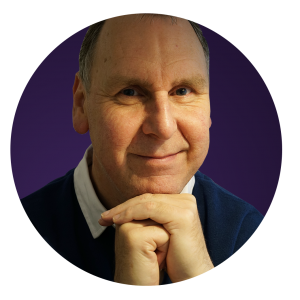 John's musical experience goes back a long way. In his youth John studied music theory and used to play the trombone, passing his ABRSM Grade 8 exam and winning several local solo competitions. John played in a number of bands, and even appeared on TV with one of them, but nowadays he prefers to play something a little quieter – the classical guitar. This is something which his family and neighbours are quite glad about!
Before coming onboard with Gentle Guitar™, John had a career as a software trainer, delivering training to adults through workshops, small groups, but most of all through one-to-one sessions. In order to enhance his training skills he studied a City and Guilds course in Further and Adult Education.
John also spent four years as a school teaching assistant, and during this time he actively sought-out extra ways in which he could help the music department, including developing useful teaching aids, supervising extra-curricular activities, and volunteering to be the sound and lighting engineer for the school's annual music shows.
John has a passion for sharing music with others, for example he's also been a presenter on hospital radio and helped run taiko drumming workshops for young people. Today, John enjoys contributing to the Gentle Guitar™ curriculum, knowing that it's being delivered to young beginners from all over the world.
When he's not helping the Gentle Guitar™ team or playing the guitar, John enjoys life outdoors, and on weekends can be found helping to look after a retired friendly Connemara pony called Jack.