3 Weekly Homeschool Music Lessons
~ GIVEAWAY ~
Children must be
6 to 8 years old

, an adult must participate in the lessons.

We connect via live video conference call using Skype.
Fun And Professional Lessons At Home!
Is ​your ​child ​ready ​for ​professional ​music ​lessons ​with ​a ​private ​teacher?
Enter the giveaway to find out!
Win three 30min weekly private lessons.
A Gentle Guitar™ specialist music teacher will work with you and your child on a Skype video call.
INTERNET CONNECTION

You don't need a fast internet connection to have a Skype video call. Suggested at least 3 Mbps.
WEBCAM AND MICROPHONE
Any device such as a laptop, tablet, or smartphone meets these requirements.
SKYPE ACCOUNT

A
Skype
account is necessary to be connected to the teacher. The lesson is also possible via FaceTime or Facebook.
ADULT ASSISTANCE
You and your child will participate in the lessons together and you'll assist your child at all times during the instruction.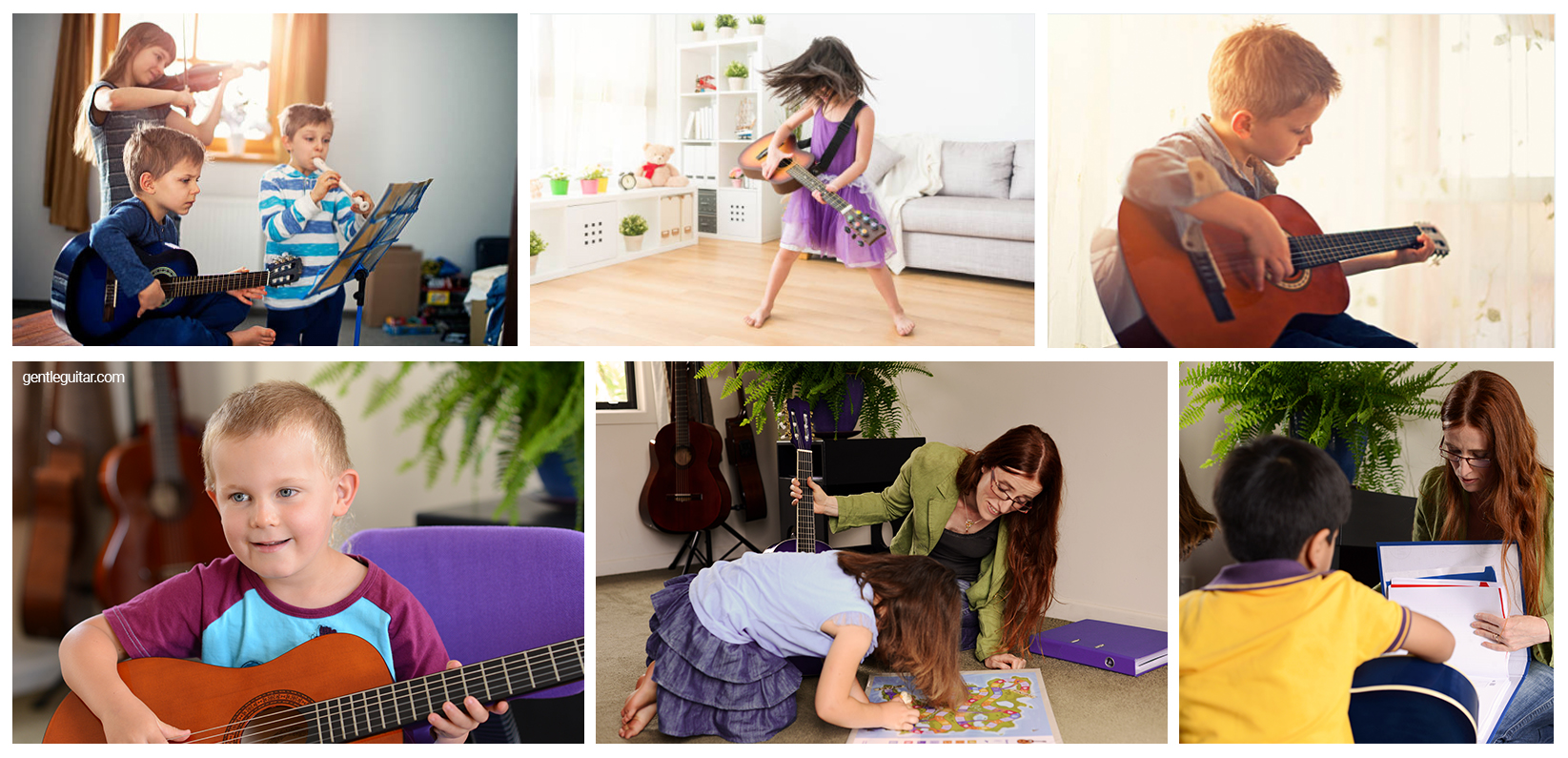 "The instructors really get to know the child" 
— Erin (USA)

"A wonderful way to expose a child to music
in their own environment" — Nikki (New Zealand)
You DO NOT Need A Music Instrument to Start!
If you have a guitar or a ukulele, have it handy for the lessons!
If your child doesn't have a guitar or ukulele, that's no problem because you don't need a music instrument for the first 3 lessons.
You will get a music theory PDF workbook and your teacher will step you and your child through fun activities.
Your child will be learning about music notes, tracing, music math, and counting and clapping rhythms!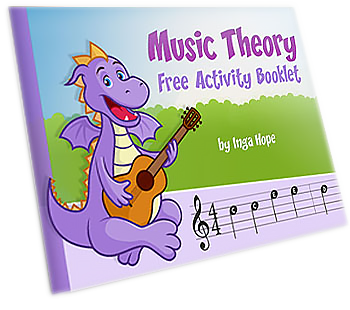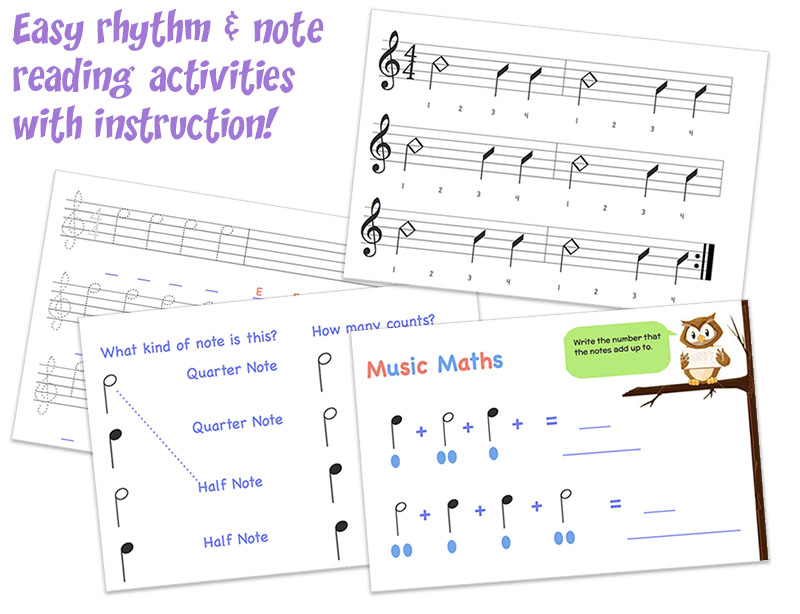 Introduction To Music Theory
The first 3 music lessons are designed as an introduction to formal music study.
You will have fun learning about music theory and music notes together with your child.
Your Child Will Have Fun And Learn A Lot!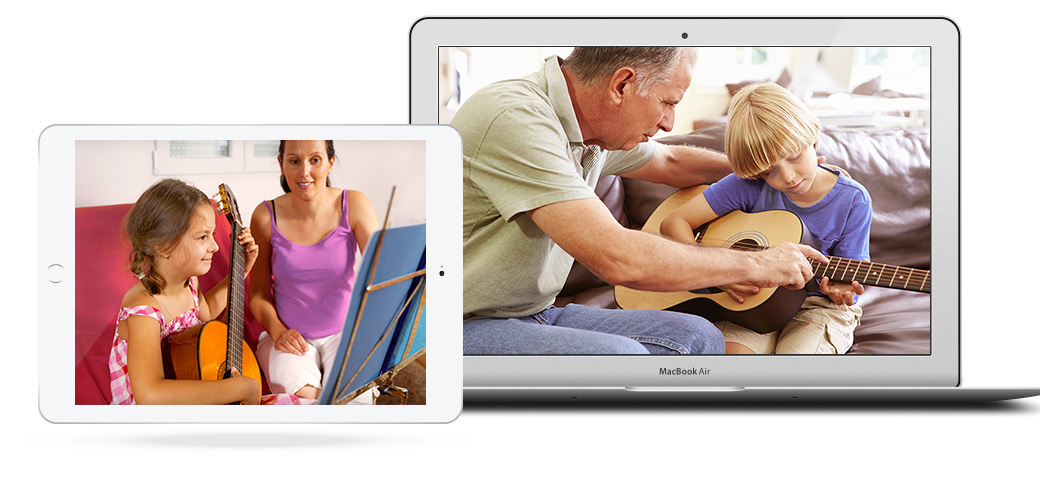 Learn to read and write music notes

Learn to read rhythm notation and clap basic rhythms

Have fun tracing, and engage with written music activities

Learn about the importance of practice and establish a good work ethic

Free Music Activity PDF Workbook

Get all your questions answered and find out about your child's musicality
Meet Your Teacher, Inga Hope
Considered the #1 authority on teaching kids music and guitar through online lessons. Inga Hope is the expert teacher other teachers go to when they need help with their music and guitar lessons for kids.
She is a professional and fully-trained guitar teacher who successfully completed a two-year teacher-training apprenticeship with a private mentor.
In 2009 she opened her own guitar teaching studio in her hometown, Auckland, New Zealand. By 2013 Inga had not only opened a further 3 private guitar studios around Auckland, but also written the Gentle Guitar™ method for kids and beginners.
She is the Headteacher and CEO at Gentle Guitar™ and has been featured on the New Zealand's National Breakfast Show as an expert in kids music tuition.
In 2015 Inga moved to Denmark, where she lives with her Danish husband, and started the world's first online guitar school that specializes in lessons and teaching methodology for kids. Gentle Guitar™ provides music tuition to children all over the world via Skype, and publishes its method and teaching resources.
When you enter and win this giveaway, you'll have a unique opportunity to work directly with Inga. You'll have a chance to get all your questions answered by a specialist, and work with someone who is passionate about teaching music to young children.

"Inga is so passionate about music and that is the type of teacher I want to have teaching my child" 
— Kellie F. (New Zealand)

"I appreciate the gentle method Inga has created." — Jennifer T. (North Carolina, USA)


"Inga is very good at explaining and demonstrating techniques via Skype" — Robyn (New Zealand)