Inga Hope


Headteacher / Founder / CEO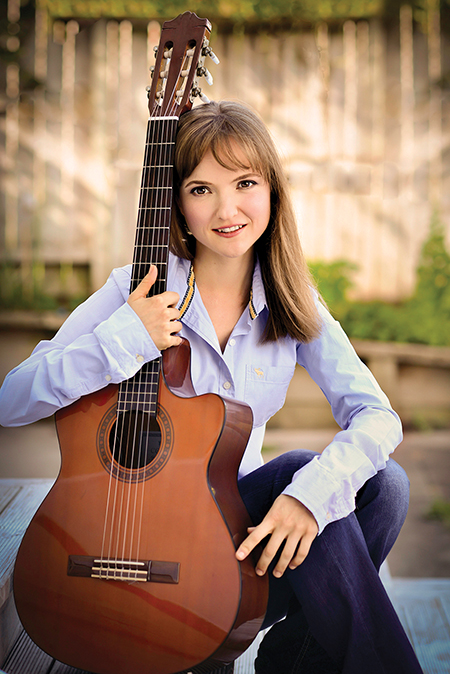 Inga lives in Denmark
Inga is a professional and fully-trained guitar teacher who successfully completed a two-year teacher-training apprenticeship with a private mentor. In 2009 she opened her own guitar teaching studio in a suburb of Auckland, New Zealand. By 2013 Inga had not only opened a further 3 private guitar studios around Auckland, but also written the Gentle Guitar™ method for kids and beginners. Inga went from being a solo private teacher to running an international online business. Inga is the Headteacher and CEO at Gentle Guitar™.
Inga as the Headteacher
The Headteacher is also the curriculum specialist and teacher-trainer. The Headteacher's responsibilities include:
Overseeing the training and certification of new teachers.
Supervising the quality and consistency of all the lessons taught by Gentle Guitar™ teachers.
Revising and improving the curriculum based on student and teacher feedback.
Welcoming and introducing new students to Gentle Guitar™ via the Free Trial Lesson
Inga as the Founder & CEO
Gentle Guitar™ is a fast-growing international company. As the founder and CEO Inga's responsibilities include:
Overseeing the daily operations and managing the growth of Gentle Guitar™.
Ensuring that the tuition is affordable and of the highest quality.
Ensuring that Gentle Guitar™ offers new exciting music programs and opportunities to kids around the world.
Positioning Gentle Guitar™ as the world's specialist in professional online guitar tuition for kids and beginners.
Facts About Inga
Nine months out of the year Inga lives with her husband on a remote Danish homestead surrounded by fields and forest where she runs her company, develops new music programs and trains teachers 100% online. The other three months Inga travels to Auckland, New Zealand, where she recruits new teachers to join the Gentle Guitar™ team.
Other little things that you may like to know about Inga:
Inga loves the natural sustainable lifestyle and when she's not working she maintains a large kitchen garden full of edible greens, microgreens, herbs, and seasonal vegetables.
When not working on Gentle Guitar™ or gardening, Inga enjoys writing songs and playing guitar. Visit Inga's personal music website.
Through Gentle Guitar™ Inga is creating the school of her dreams. The kind of music and songwriting education for kids and teens that she wishes she could have had as a child. Gentle Guitar™ is a place where young lives are enriched with high quality modern and classical music, songwriting, composition and song-recording opportunities.
Her favourite food is freshly picked greens and berries from her garden
Her favorite adventures are sailing and road trips.
Inga knew that she was on to something when her lessons gained popularity in New Zealand!