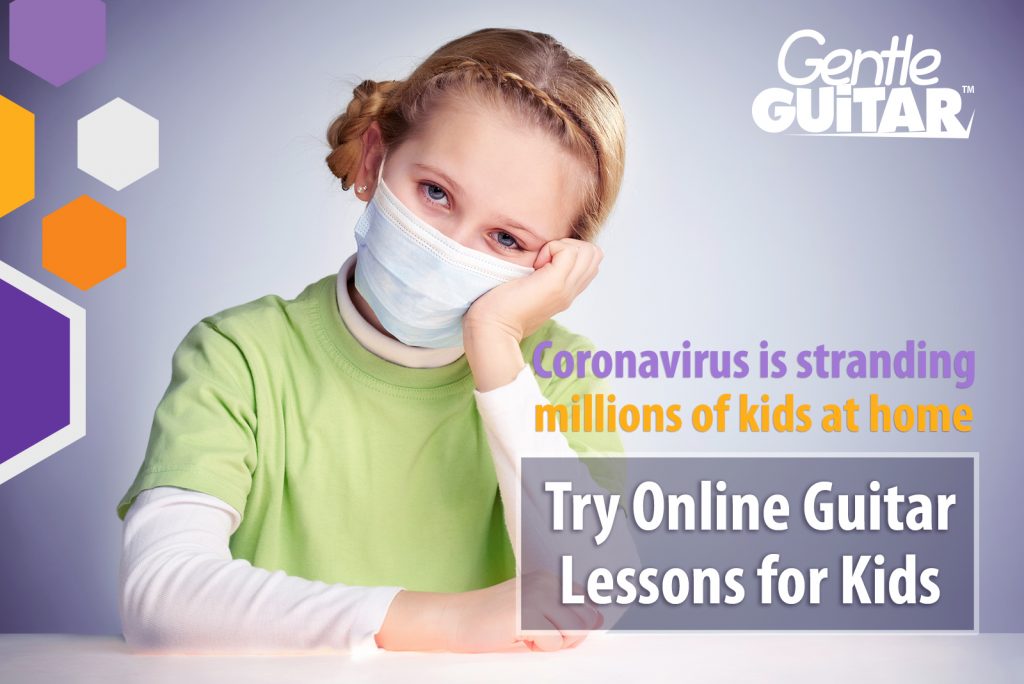 Engaging Kids During the Coronavirus Outbreak
As schools around the world are closing, and millions of kids are stranded at home, we want to offer you a few tools to help keep your child engaged.
Even homeschools are affected as field trips are cancelled and regular activities disturbed. Tensions are escalating as kids anxiously try to find something to do. Our wish is to make this difficult time easier for you and your family.
Free Gift From Gentle Guitar™
Gentle Guitar™ would like to offer you a free gift. Download our brand new Music Appreciation eBook for kids ages 5-8. This book is a PDF that teaches kids about various musical instruments. It comes in a set of two – an interactive textbook and a workbook. We are offering the set for free from March 12 until March 31st. You can learn more about the book set and download your free gift here: https://www.gentleguitar.com/product/explore-music-instruments-set/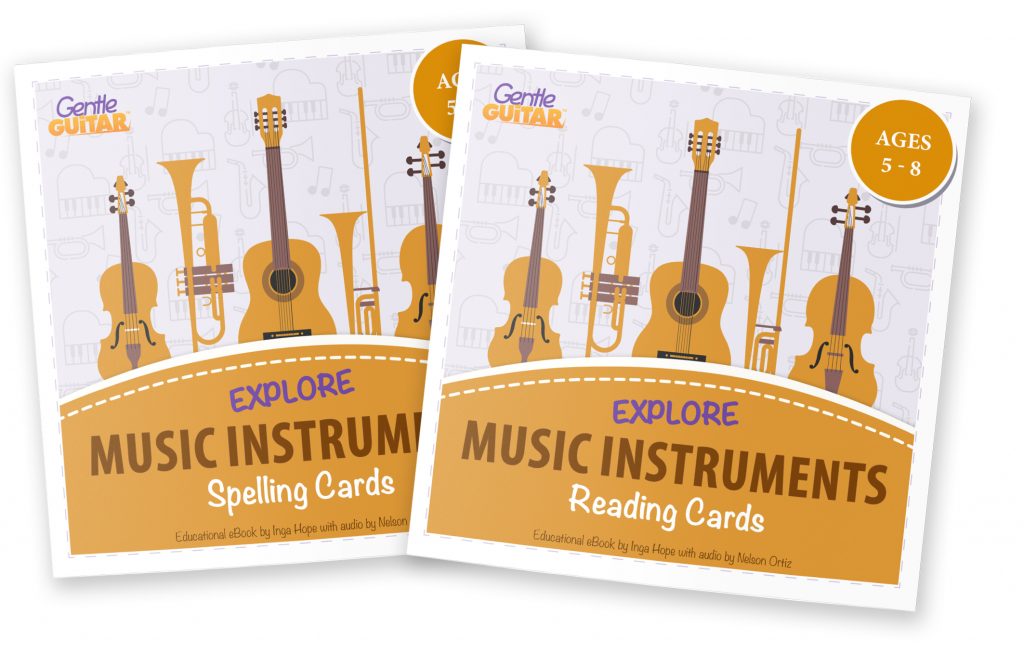 Online Guitar Lessons
The other option we'd like to suggest are online music lessons! Most extracurricular activities carry varying degrees of health risks while the virus rages across the continents. This is leading to many kids being stranded at home with no interaction outside of their immediate family. Online music lessons, with a live teacher on Skype, are risk-free and will engage your child by giving them daily homework and motivation.
Kids Ages 5 to 8
Kids under the age of 8 don't even need a guitar to try a free Skype guitar lesson. If you have kids ages 5 to 8, you can book a free trial lesson right away!
Older Kids and Teens
If you have older kids and teens they'll need a guitar for online lessons, but fortunately it's relatively easy and quite affordable to order a guitar online. To find out more about how to choose a guitar for a child or beginner, we offer you this article: Buying a Guitar For Kids. You can also read more about Gentle Guitar™ Skype lessons.
As yet it's indefinite how long the pandemic will last. We just don't know. However, what we do know is that it's good to keep your child occupied during this challenging period. Why not give them the opportunity to enjoy a productive activity that will help minimise screen time, ease anxiety and offer them a rewarding outlet for their creativity?
Even if your child already has a music teacher, or is taking instrument lessons other than guitar, you can still book a couple of lessons with our online specialists and then return back to your regular music teacher when things are back to normal.
Stay safe!